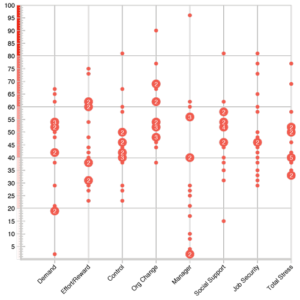 The Stress Quotient assessment measures workplace stress in seven index factors, showing how stress affects the overall health, productivity and morale of both individuals and the teams.
A leadership version of the Stress Quotient is available to help gauge a leader's stress level and their stress triggers.
Common uses:
Identify root causes of stress.
Facilitate conversations to begin creating a plan to address the causes.
Help improve employee performance and productivity.
_______________
Custom Solutions
This website gives only a glimpse into the wide range of assessments and development processes available from Friend and Champion.
Discover precisely how we can empower you and your organization to achieve success.
Achieve your success without compromise.