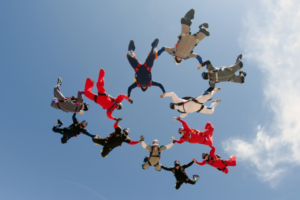 Every business is unique. But as it grows, every business begins to take on new organizational challenges.
Friend and Champion, along with our partner organizations, is equipped to help your organization grow. We have a range of services designed to support continued success of even the largest organizations.
Here we highlight just three of our core services for larger organizations.
As your organization grows, it becomes even more critical to do Strategic Planning.
Effective management at all levels is fundamental to your continued success. This is especially true as your organization continues to grow.
Fostering true customer loyalty is the hallmark of every great organization. This is true of both for-profit and nonprofit organizations.
_______________
Custom Solutions
This website gives only a glimpse into the wide range of assessments and development processes available from Friend and Champion.
Discover precisely how we can empower you and your organization to achieve success.
Achieve your success without compromise.