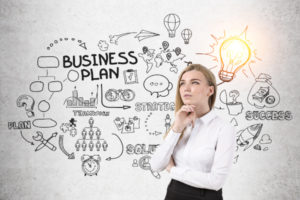 Entrepreneurial success involves building an enterprise or other organization from scratch. Risk, hard work, deep thought and decisive action are all part of the game.
Even if you set out on your own to build a successful business or other organization, you need not do everything alone.
For a first-time entrepreneur, we guide you to freely available resources. The Small Business Administration (SBA) has many services to help new entrepreneurs. In California, the Governor's Office of Business and Economic Development (GO-Biz) can help you start or grow your business.
But free services have their limits.
When you need deeper and more individual support, Friend and Champion is here to help.
Here are just a sampling of the ways Friend and Champion can help you achieve the success you want.
Learn to think like an entrepreneur.
Recognize how to turn your dream into a practical plan of action.
Develop your ability to lead everyone involved in turning your idea into successful reality.
At a minimum, your business needs a thorough yearly review and tune up.
Like a tuneup for your car, this process gives you an objective view of how well your business is running.
With this process you will make the adjustments needed to keep your business running at top performance.
Coaching
With ongoing coaching, you will continue to lead your business successfully. You will be able to adjust quickly and confidently to whatever challenges come your way.
_______________
Custom Solutions
This website gives only a glimpse into the wide range of assessments and development processes available from Friend and Champion.
Discover precisely how we can empower you and your organization to achieve success.
Achieve your success without compromise.